Mobile Wi-Fi
Switch on, connect and go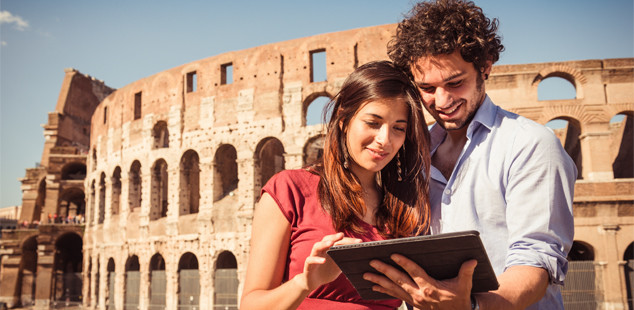 Whether you're checking emails or updating your social networks, stay connected on your travels with Budget Mobile Wi-Fi. Mobile Wi-Fi offers unlimited* wireless access for laptops, smartphones, tablets and other Wi-Fi enabled devices.
We have selected key questions to keep the information about Mobile Wi-Fi and how you can hire it, simple and succinct. We understand car rental can be difficult and it's our goal to change this by making all our products and services transparent for our customers.
What is Mobile Wi-Fi?
Budget Mobile Wi-Fi gives you the freedom of mobile connectivity without the fear of expensive data roaming charges or restrictive fixed Wi-Fi hotspots.
Coverage across the UK anytime, anywhere
Connect up to 5 devices at once - laptops, smartphones and tablets
Save money on roaming and hotel charges
Just switch it on and you're connected - no cables, discs or software
Unlimited* access to surf the web, check your email and update your social networks
How can I rent Mobile Wi-Fi from Budget?
Budget Mobile Wi-Fi can be reserved online or can be added to your rental (subject to availability) at the rental station. Please speak to your Budget representative when collecting your vehicle.
Terms of Budget Mobile Wi-Fi rentals
* Fair usage policy applies: 1GB of data per day.
Subject to availability.
Mobile Wi-Fi devices cannot be booked for One Way Rentals.
For use in Pick-up country (this device does not work for roaming).