Corporate business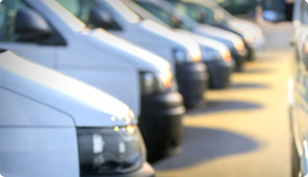 Budget Rent a Car pays special attention to cooperation with corporate clients. Long lasting experience and established market position allow us to offer service characterized by:
Competitive prices
On-time car delivery adapting offers to individual needs
Flexibility in negotiations and order executions
Our offer
We offer several hundred vehicles of various classes and models, including cars registered as passenger/van cars. Budget fleet is renewed every year therefore we offer you cars in excellent technical condition.
Short - term rentals ( up to 1 month )
All discounts and loyalty programs valid internationally (e.g. acquired by your mother - company) reflect positively on Polish market. All you need to do is quote the company identification number. Every company starting cooperation with Budget will be offered the price level corresponding to the declared volume of business. During the specific time of declared cooperation better rates can be offered to the client, depending on frequency and length of rentals.
Mid - term rentals ( up to 6 months )
Like in short - term rentals the customer can choose from vehicles being currently available in Budget fleet , moreover prices are flexible, adjusted to conditions of the rental.
Long - term rentals ( up to 3 years )
This kind of rental gives the client the opportunity to choose from the variety of vehicles available on Polish market as well as allows to order special equipment. It gives customer the opportunity to plan the transportation expenses, optimize costs, and what is most importantl it allows employees to concentrate on their activity only, without any concern about technical condition of the vehicle.
All forms of rental in Budget Poland include:
Insurance of rented vehicle
Full maintenance
Replacement car in case of breakdown or accident
All your questions and problems will be dealt by Account Manager assigned to you .
For comprehensive information about the Budget offer, please contact our Sales & Marketing Department:
Jupol-Car Sp. z o.o.
ul. Łopuszanska 12A, Warszawa 02-220, PL
Tel. +48 (22) 113 91 10
e-mail: info@budget.com.pl